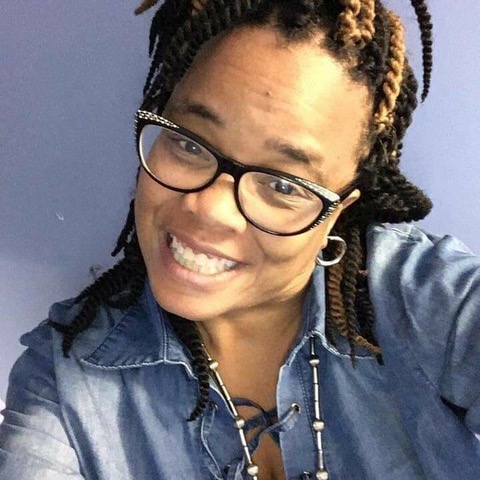 Rothenberg Preparatory Academy – First Grade Teacher
Tonya Howard is an enthusiastic educator within the Cincinnati Public Schools that uses a variety of strategies to ensure the success of her students. This Literacy Leader is a First Grade teacher full of ambition and energy that results in the success of her students.
Tonya took a turn for the best when she changed her mind to pursue a career in education. In her time as an educator, she has empowered her students through positivity and creativity inside the classroom.
With her use of varying technological tools and her emphasis on student interaction, she pushes literacy and the importance of reading on her students. Keep reading to see her approach to creating a positive, interactive classroom and more.
When did you decide to become involved in education?
I became involved in education at a very young age. I always loved school and wanted to learn everything. I began teaching Vacation Bible School when I was in high school. I always loved children and played teacher with my nephews, nieces, and younger neighbors.
Why did you choose this field?
Education was not my first choice of career. I wanted to be a computer tax accountant or an electrical engineer. My decision to become a teacher came when my nephew told me he was going to quit school to be a professional basketball player. He was only four feet and five inches tall at age twelve. So, I decided to go to college and train to be a teacher.
How do you motivate your students to become active learners in your classroom?
I motivate my students by using several different strategies. We start our day with song and our daily movement exercises. We listen to music while we work and it seems to keep them calm. I encourage my students to be positive and determined to reach their goals. I have incentive charts and prizes for those who earn it. Our school uses positive energy to emphasize our daily learning goals.
How do you approach teaching and technology together in your classroom?
I use technology in the classroom everyday. We use IPads and our classroom computers to work on reading, writing, and math. I also use our interactive smart board and pen to keep my students engaged. I also use the ELMO to project activities, games or worksheets to the interactive whiteboard.
What are your strategies to improve the literacy skills of your students?
In my classroom, I try to improve my students' literacy in several ways. I use guided reading, small group, computer games and lessons, and reading stations. I focus on activities and lessons that focus on comprehension, fluency, phonics, sight words and phonemic awareness. My students need to learn to read, read, and read some more.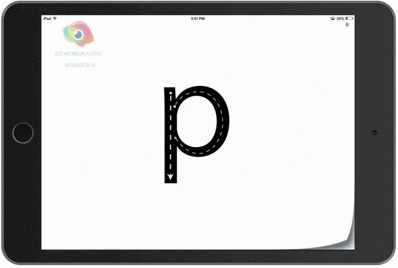 Want a Step-by-Step Easy Path to Learn to Read?
See Words: School lays out the fundamental steps in 14 engaging lessons using proven multi-sensory methods and phonics. Download the suite of apps from the Apple App Store now.