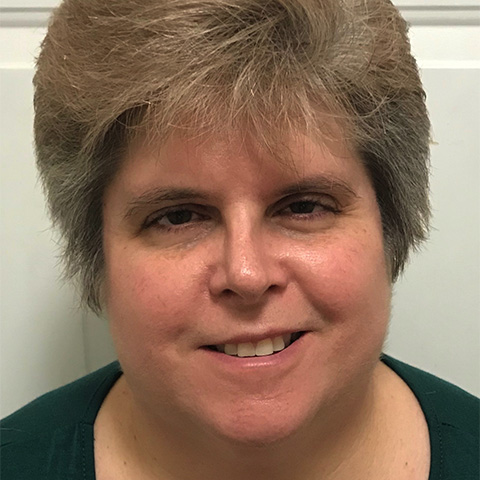 Carson School – Intervention Specialist 4

th

 grade
Jennifer Rylatt is a dedicated and compassionate educator within the Cincinnati Public Schools that listens to and engages with her kids to optimize their learning experience in the classroom.
Jennifer is an Intervention Specialist at Carson Elementary after a career change in college that allowed her to use her skill set of caring for people in the best way possible.
As an example of a selfless teacher, Jennifer uses her skill set and time with her students to progress their literacy skills and more. Keep reading to see her approach to her career, her classroom, and more.
When did you decide to become involved in education?
Jennifer actually started out her college career in nursing school. However, she quickly realized it was not for her. Jennifer described her dislike for the curriculum and knew it wasn't the right fit. She mentioned her initial choice to pursue nursing was because of an aptitude test she took in high school showing her best fit was working and caring for people. So with this in mind, Jennifer began trying to find her place in school. During this time, she met a few people that steered her towards teaching, and after a few classes, the rest was history.
Why did you choose this field?
Jennifer has the capabilities and strengths to care for individuals and have involvement in their lives. Not only are those her strengths, but Jennifer stressed that she truly enjoys caring for people and working with kids specifically. She says her main goal is to do what is best for her students and believes in making a difference in their young lives.
How do you motivate your students to become active learners in your classroom?
Jennifer says she is a big talker and a big encourager. Her main tactic in motivating her students is simply getting to know them. She says talking with the children and learning what they are interested makes all the difference. Jennifer says she wants to find out what they are struggling with and how she can help. "You can help them more and motivate them more if you really know what motivates them." From her experience, each kid has different motivators. For some, the motivator is candy, and for others, it might be school supplies or her time. So Jennifer spends some part of the week with each of them, interacting and getting to know each of her students.
How do you approach teaching and technology together in your classroom?
Jennifer mentioned technology is hard to tackle with the time constraints she has with her students. Technology allows her to do more with the kids, but too much of a good thing can be bad. She said it's all about the face-to-face communication. When she does have the opportunity to use technology, Jennifer uses her TV screen to display downloads or YouTube videos as tools for the classroom. She mentioned she has used great resources off of Teachers Pay Teachers, and likes to use iPads as interactive tools as well.
What are your strategies to improve the literacy skills of your students?
Jennifer says she likes for her students to read everyday, whether it's just a short story or longer. And she likes to reread those same stories with her students, so they can listen and focus on the content. Jennifer also mentioned her strategies for improving her students' literacy skills revolve around Orton-Gillingham. She shares she isn't able to use the entire program because of time constraints, but the pieces of the program she does stress and apply to the classroom make all the difference, specifically the orally dictated sounds and review. She says the training in Orton-Gillingham has allowed her to better herself for her students.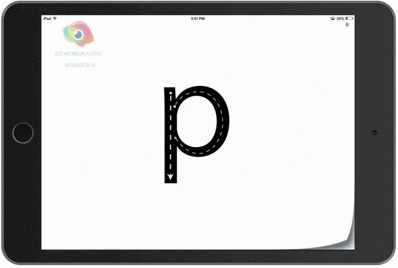 Want a Step-by-Step Easy Path to Learn to Read?
See Words: School lays out the fundamental steps in 14 engaging lessons using proven multi-sensory methods and phonics. Download the suite of apps from the Apple App Store now.