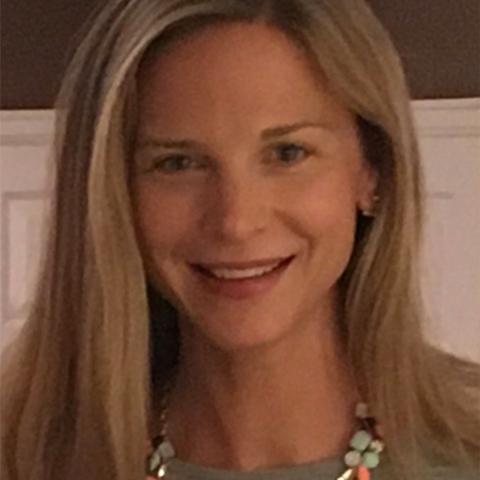 Sarah Zawaly is an experienced and dedicated director at the Innovation Lab of Children, Inc. Children, Inc. is a nonprofit provider in childcare, family support, and school age services in Greater Cincinnati. The United Way Agency Partner has a mission to provide innovative programs to grow knowledge, skills, and strengths allowing families, children, and communities to flourish.
Through her own education and experience, Sarah has a comprehensive understanding of the impact reading has on a child. Her motivation to provide assistance to these emerging readers is inspiring as she works to influence the community.
Sarah's relentless efforts and enthusiasm was noticeable as she shared her strategies with us. Keep reading to hear those strategies and how her journey has allowed her to positively affect so many young readers.
When did you decide to become involved in education?
I became a 4th grade teacher right out of college.  I taught children who had experienced trauma and struggled maintaining in a typical classroom.  None of my students were reading on grade level when they came to my classroom.  I was amazed by their determination and resilience.  With a consistent classroom routine and dedicated reading support the majority of my students were reading at grade level by the end of the year. As a student would gain their reading skills I would see their confidence soar; becoming a reader changed everything.
Why did you choose this field?
It was because of this experience I became interested in the first few years of life and the impact those years have on all future learning, relationships and emotional wellness.  I decided to come back to Cincinnati where I received my Masters in Social Work and focused on supporting parents and their children ages 0-6.  I practiced therapy and spent a lot of time in early childhood classrooms.  It was here where I learned about the impact reading to a child can have on attachment and social-emotional wellness.
How do you motivate your students to become active learners? 
Now that I am at Children, Inc. in the Innovation Lab I get to focus a lot of my time on strategies to support our youngest readers.  One well researched strategy that I ALWAYS share with parents is letting your child become the storyteller!  Use books to promote conversations, ask questions about the pictures and give time for your child to respond.  Talking to your child is one of the best ways for he or she to build their vocabulary.  Use the time in the car, at the grocery store, or while changing a diaper to give them a "play by play" of what is happening around them.  The more words your child hears in the first few years of life the better prepared he will be for reading.   
How do you approach teaching and technology together?
The best way to motivate our youngest learners is to make reading exciting!  Find colorful, engaging books, use voices for characters, and ask questions about the story.  Your excitement will motivate your child to want to read more! As children get older they will be interested in technology and it too can be a tool to reinforce the reading you do together.   Just remember nothing can replace the interactions you have with your child when it comes to emerging literacy skills.
What are your strategies to improve the literacy skills of your students?
Make reading part of your daily routine.
Create a reading and writing nook in your home.
Have crayons available for your toddler and pencils and markers as he or she gets older.
Have a variety of books out for your child to explore
Talk, Talk, Talk!!  Provide a language rich environment.
Encourage your child to be the storyteller!
Download Rx for Success to get tips and reminders on ways to promote emerging literacy skills.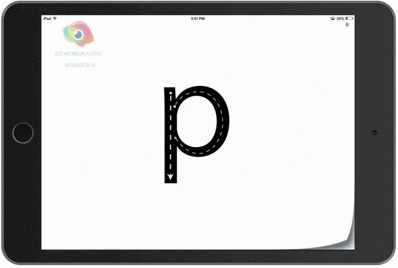 Want a Step-by-Step Easy Path to Learn to Read?
See Words: School lays out the fundamental steps in 14 engaging lessons using proven multi-sensory methods and phonics. Download the suite of apps from the Apple App Store now.