10 Inspiring Organizations That Promote Literacy and Education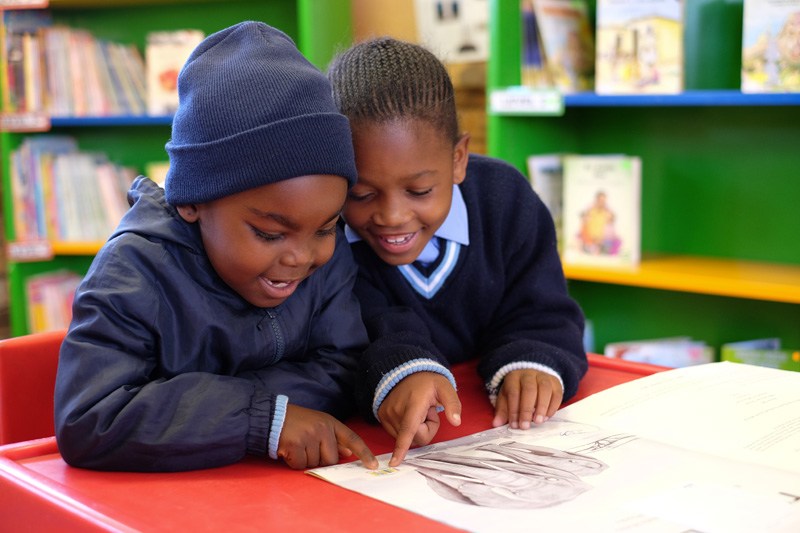 Literacy
See Word Reading believes in the importance of a quality education and education equality . To celebrate this, we have pulled together a list of 10 organizations doing wonderful work in the educational community. To learn more about the organizations, their efforts, and how you can become involved, continue reading:
1. Room to Read 
Room to Read is a global non-profit organization focused on improving literacy and gender equality in education. They partner with local governments, schools, and communities to build sustainable relationships, create child-friendly learning environments, equip teachers with tools and training, and advocate with governments to adopt their approach to literacy. You can help Room to Read in their efforts by donating, fundraising, or becoming a part of one of their local chapters and events.
Everybody Wins! is a volunteer-work based non-profit organization that aims to promote children's literacy and a love of learning through shared reading experiences with caring individuals. The organization has several programs that use text as the base of education through story-time, one-on-one mentoring, and more. Their signature program, Power Lunch, pairs adults and kids together for reading. If you have an extra hour in your week and are interested in supporting the program, you can apply to become a mentor.
3. Barbara Bush Foundation for Family Literacy
Founded by former First Lady, Barbara Bush, Foundation for Family Literacy is a non-profit meant to empower families through literacy. The organization works on closing the educational gap of disadvantaged families by offering literacy programs, mentoring programs, scholarships, and more. To become involved with the Foundation for Family Literacy, you can donate to support these programs or take action in your own community.
4. Jumpstart
Jumpstart is an organization providing language, literacy, and social-emotional programs for preschoolers in low-income neighborhoods. The organization achieves their vision of preparing children to succeed in kindergarten through the help of college students and community volunteers offering sessions of set curriculum to preschoolers. Whether you are looking to become a Jumpstart Corps member, attend a local fundraiser, or support their efforts through donation, there are many ways to become involved with Jumpstart.
5. Literacy Network of Greater Cincinnati
With almost 400,000 people in the Greater Cincinnati area being illiterate, organizations such as the Literacy Network of Greater Cincinnati are vital. The non-profit organization acts as the contact center for over 60 literacy programs within the tri-state area. They also work with a coalition of more than 100 agencies and more than 30 schools to champion the development of literacy. The organization works to raise awareness, improve access, and serve as a catalyst for literacy efforts. To further these efforts, they are looking for volunteers and donations.
6. Read Ahead
Previously the New York chapter of Everybody Wins!, Read Ahead is a reading-based mentoring program encouraging children to enjoy reading by making it a fun and shared activity. The organization focuses their efforts on developing the social-emotional skills essential for academic and life-long success. If you are located in New York and are interested in developing a bond with a mentee through reading and conversation, see if your employer is a Read Ahead partner organization.
7. National Center for Families Learning
The National Center for Families Learning is a non-profit organization working to eradicate poverty through education solutions for families. They understand reading and education is a family activity, so they partner with educators, literacy advocates, and policymakers to provide programming, professional development, and resources to the entire family. To learn more on how to donate, volunteer, or find a career with the National Center for Families Learning, visit there website.
8. Children's Literacy Initiative
Founded in 1988, the Children's Literacy Initiative is a non-profit organization working with preschool through fifth grade teachers to improve early literacy instruction. They allow children to become powerful readers, writers, and thinkers. The organization provides high-impact literacy instruction techniques and high-quality children's literature to educators who work in under-resourced schools. If you are interested in helping teachers deliver effective literacy instruction, you are able to donate on their website.
9. CPS Aspire
Offered by Cincinnati Public Schools, Aspire offers adult basic and literacy education programs to the Greater Cincinnati area. The program provides free day and evening classes for adult learners who are no longer enrolled in K-12 educational programs. Aspire's mission is to "To provide adults with educational opportunities to acquire the academic skills necessary to become more self-sufficient and participate more effectively as workers, family members and citizens". To learn more about the program and its offerings, visit the Cincinnati Public Schools website.
10. Milk and Bookies
Milk and Bookies is a unique non-profit organization that promotes literacy, reading, and the importance of community work. The organization exposes young children to how great it feels giving back while celebrating the love of a good book. By providing all of the tools, resources, support, and instruction required for anyone to host their own "book-raisers", Milk and Bookies fosters literacy and service learning. If you are located in Los Angeles, there are opportunities to host a book drive with Milk and Bookies. The program is designed to support anyone wanting to create a service learning experience for children while collecting books for the community.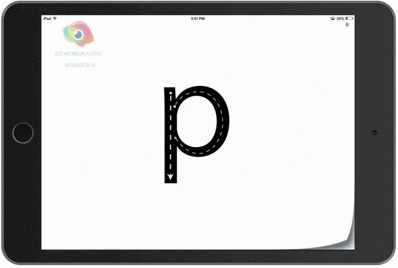 Want a Step-by-Step Easy Path to Learn to Read?
See Words: School lays out the fundamental steps in 14 engaging lessons using proven multi-sensory methods and phonics. Download the suite of apps from the Apple App Store now.